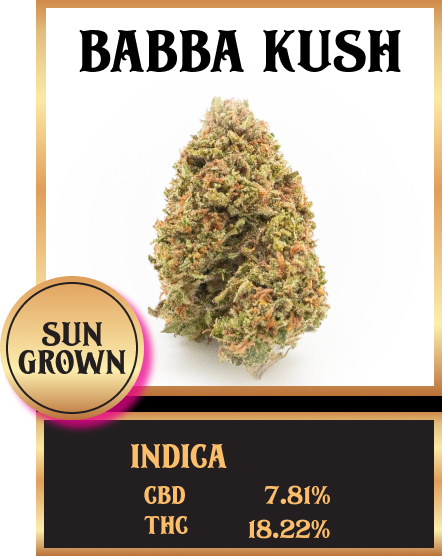 Genetics: OG Kush x unknown Indica – Indica
Effect & Flavours: Powerful relaxation and euphoria coupled with deep muscle pain relief, Bubba Kush has been a crowd favourite in California since 1996. Although its genetic past is shrouded in mystery, its effects are apparent within 5 minutes of ingestion. This is the perfect before-bed variety for a beginner or an excellent after-work strain for a more seasoned veteran of Cannabis.
Rich earthy and chocolate tones immediately hit the palate, followed by a hashish aftertaste that leaves you wanting more.
เอฟเฟ็คทำให้รู้สึกสบายตัว และอารมย์ดีอย่างมาก นอกจากนั้นมันยังช่วยลดอาการปวดได้อย่างอยู่หมัดอีกด้วย Bubba Kush นั้นเป็นสายพันธุ์ที่นิยมกันมากใน California ตั้งแต่ปี 1996 ถึงแม้ว่าต้นกำเนิดสายพันธุ์นี้จะยังคงเป็นปริศนา เอฟเฟ็คของมันชัดเจนมากเพียงแค่ 5 นาทีให้หลังจากการใช้ สายพันธุ์นี้เป็นสายพันธุ์ที่เหมาะสำหรับใช้ก่อนนอนสำหรับมือใหม่ หรือเป็นสายพันธุ์ที่ใช้หลังเลิกงานสำหรับผู้ใช้ขาจรก็ได้
รสชาติออกเอิร์ทโทน และช้อคโกแลตนั้นเด่นชัดทันทีที่ใช้ ตามด้วยรสชาติออกคล้ายๆ Hash ที่ทำให้คุณอยากใช้เพิ่มอีก
THC: 18.22%
Cannabis Flowers for medical purpose, age 20 and above only. Not for use by pregnant women or while breastfeeding.

กัญชาทางการแพทย์สำหรับผู้ที่มีอายุตั้งแต่ 20 ขึ้นไปเท่านั้น ไม่อนุญาตให้ใช้กับสตรีมีครรภ์ หรือให้สตรีให้นมบุตร